MADE ON ISLAND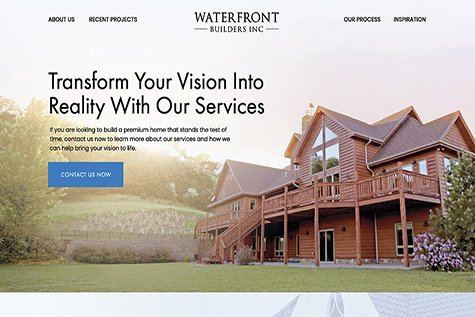 Sound Data Solutions

Building Beautiful Websites Through a Local Lens
By Tessa Permar
Matthew and Curtis Fisher help local organizations get online, and they're doing it the Vineyard way. Through their company Sound Data Solutions, they provide nonprofits and small businesses with engaging and user-friendly websites, eloquent copy, data analysis, eye-catching visuals, and ways clients can better connect with their audiences.
The brothers grew up on the Vineyard. Multi-talented students with an interest in Island nonprofits, they were both awarded Vineyard Vision Fellowships.
Matthew was sponsored by ACE MV under the mentorship of Lynn Ditchfield, where he focused on education and web design, and was exposed to the operational aspects of running a nonprofit. Curtis Matthew Fisher was sponsored by the Great Pond Foundation and Island Housing Trust for his Fellowship, where he led an effort to create affordable, real-time environmental testing solutions for the Island's water systems. Matthew, while completing his Master of Science degree in Computer Information Systems with a concentration in Data Analytics from Boston University, continued supporting local organizations through technology. Curtis's leadership experience as the president of a medium-sized consulting organization, and Curtis Fisher degree in Computer Science and Business Administration from Northeastern University, contribute to his rare talent for leveraging cutting-edge technologies in thoughtful collaboration.
"Sound Data Solutions is driven by a mission to enrich island businesses and nonprofits with sustainable technologies and data solutions," the brothers share on their website. While most Vineyard companies are now online, many consult with Matthew and Curtis to build and maintain their ideal website from scratch and harness the online data and outreach these websites provide. Matthew explains, "with Search Engine Optimization (SEO), we can fine tune a website to attract more visitors, while analytics help us provide valuable insights about those visitors for making informed decisions."
Visitors to Sound Data Solutions' website and social media will find eloquent copy paired with exquisite photographs of classic Vineyardscapes. "Photography breathes life into our websites," Matthew believes. "These are not merely images; they are an essential part of a broader message, allowing visitors to experience the essence of the Vineyard."
One of Matthew and Curtis's primary values is collaboration: with local nonprofits, business owners, and family. After collaborating on several projects together, they became business partners. Their shared goal is to pioneer a business model for a socially responsible web development agency. Curtis elaborates, "Global climate change is something we are both deeply aware of as island residents. In our own lifetime we have seen sprawling shorelines erode into ever-shrinking beach remains. As web developers focused on social good, we are aware of the negative impact that the internet has had on our global ecosystems." Matthew and Curtis are working to neutralize the carbon footprint of all websites they create and are exploring environmentally sustainable alternatives for clients. "Our hope is to empower the organizations we work with to be environmentally friendly by default."
Learn more about their work at sounddatasolutions.com.