MADE ON ISLAND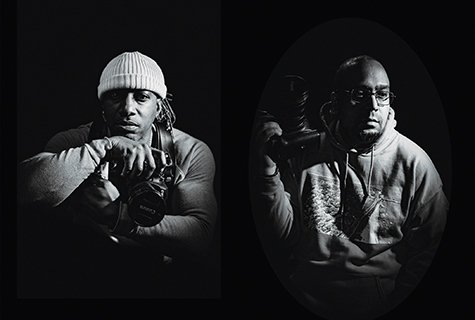 Focusing on the Vineyard's Melting Pot
By Paul W. Bagnall
One thing that Kehinde (Kye) Howell and Ilao Jackson have in common is their love for photography and the Island of Martha's Vineyard.
"Every summer of my whole life, I have been coming up here and working," Jackson said. He moved to the island four years ago to live year-round and discover more business opportunities.
Jackson and Howell grew up in Brooklyn, New York, and traveled to Martha's Vineyard during the summer as kids with their families, who are close friends. Their grandparents bought houses on the Vineyard with Jackson's grandparents buying in 1955 and Howell's grandparents buying in the 1960s.
"Not everybody likes to take pictures, but when you can bring something out of someone, someone's energy, and it shows through your art, then it's an expression of not just that particular person or people, but it's also an expression of you," Howell said.
So Focused Photography started in 2011, and through their photography, Kye and Ilao express the island's diversity by exploring the different types of people coming to the Vineyard. Photographing anybody from the Americas', Brazilians, Serbians, and Jamaicans to highlight the Island's diversity. Howell described the Island as a melting pot like New York.
Both want to grow So Focused Photography and eventually bring in more photographers for a collective. Last year, Howell and Jackson collaborated with LA Opera to do a digital short with one of Howell's friends: Dream Hampton, a writer, producer, and activist.
"I see everything as art and so no matter what the interaction is. You can use your moral standards, your subjective standards, good or bad. But I see everything as art, so being able to sort of show how you can see the world in different perspective is what I try to bring through my lens." Jackson said.
Howell and Jackson hope to be travel and destination photographers, keeping So Focused Photography an Island-based business. Eventually, expanding into filmmaking with plans to put together a documentary film with the thousands of hours of archival footage Jackson has shot.
Commissions for So Focused Photography are made at
sofocusedphotography.com
and you can see their work on So Focused Photography's Facebook and Instagram pages.