MADE ON ISLAND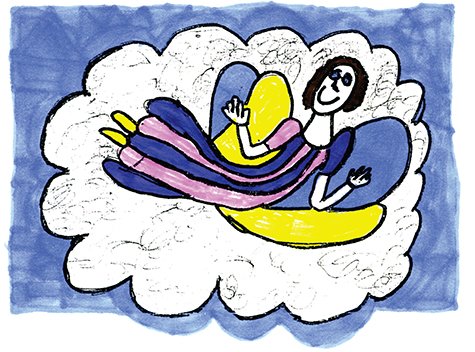 The Angel Card Series

of Island Artist Alexander Campbell
By Jane Chandler
Great news, Alexander Campbell of Vineyard Haven, has several new note cards available to add to his beloved and very popular "Angel" Card Series! For years, Islanders and Visitors have loved and supported Alexander's artistic Angel cards as they send them off to friends and family. Years ago, Alexander sold his cards from in front of his home on Lake Street to passersby. Eventually, they found a home at Chilmark Chocolates where Alexander was a long time employee and also at my shop, The BeachHouse, in Vineyard Haven. These cards have been front and center for years! At the request of countless fans of Alexander's, he has added a colorful new selection of cards. They are so expressive of what Alexander exudes, kindness, joy, and light spiritedness, always. While each card does explain that a percentage of the sale of every card is donated by Alexander to MADD (Mother's Against Drunk Driving) that is but one of Alexander's generous and proactive contributions towards helping others.

Just about every day, Alexander walks into town and each time he visits the shop to check in on his card stock, whether he has sold a card or not, he makes a contribution into the Island Food Pantry jar. He does this every day, year round, year after year, and has for many years! Alexander contributes quietly, consistently and with authentic concern for those who need it. Each day he graces the shop, his kindness is a given–whether through his words or his deeds. He is a gift, and an inspiration, every day!

Please enjoy Alexander's latest additions to his beautiful, artistic card collection! Please share your thoughts about the images with him. He is a great listener and an illuminating conversationalist, so pay attention...he says a lot in a very quiet way!

Alexander's latest collection of cards and prints will also be available at the Vineyard Haven First Friday Celebrations.

Check out Alexander's Angel Card display at The BeachHouse, at 30 Main Street in Vineyard Haven.