COMMUNITY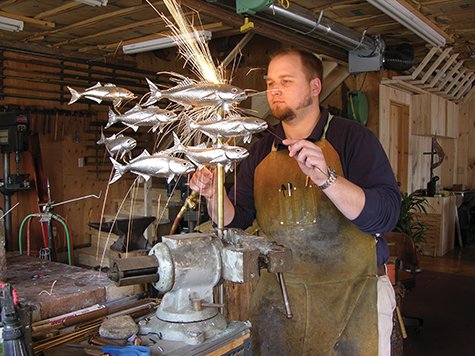 Anything is Possible...

at This Year's Possible Dreams Auction
Martha's Vineyard Community Services (MVCS) will host the 43rd Annual Possible Dreams, streaming live from the historic Tilton Farm in West Tisbury on Sunday, July 25th at 5:00 pm. Seth Meyers returns as host of this iconic Island tradition, with MVCS also welcoming back Possible Dreams co-chairs Rubin Cronig and Martha McNally, along with professional fundraising auctioneer Sherry Truhlar of Red Apple Auctions.
Since its inception, Possible Dreams has raised more than $8 million for MVCS. Children, families, teens and adults rely on MVCS for a broad range of services that support the overall health and well-being of the Island community. Their programs reflect the diversity of our community–serving clients of all different backgrounds, ages, races and ethnicity.
MVCS delivers a wide array of programs and services, including: behavioral health and substance use disorder programs; early childhood programs, including Head Start, and childcare and family support; sexual and domestic violence education and counseling; and programs for seniors, veterans and people with disabilities. MVCS also runs the Chicken Alley Thrift Shop in Vineyard Haven, which provides clothing and household items for those in need while raising significant funds to support MVCS.
This year's Possible Dreams boasts an online auction and live auction, giving people the opportunity to purchase unique auction experiences and unbuyable items, all while giving back to the Island community. From foodies and art enthusiasts to sports fans and fashionistas - this year's event has something for everyone.
While the lineup of Dreams has not been released, we can give you a sneak peek into a few of our favorites: Dream up a one-of-a-kind custom fabric pattern to adorn Vineyard Vines ties, polos, and totes; Shop locally at Slate and Claudia's before jetting to NYC for designer workshop visits in NYC from Sarah Flint and Charlotte Brody; Create your very own art masterpiece with local artist Rachael Cassiani in a special art lesson, or spend an afternoon with weather vane sculptor Tony Holand working in his studio. These Dreams and more could be yours!
Possible Dreams benefits an organization truly committed to its mission of helping the entire Island community be as vibrant, strong and healthy as it can be. Together, we can answer the call to make a difference. Together, anything is possible.
Register to attend this year's virtual program, learn about sponsorship opportunities and more by visiting:
www.mvcommunityservices.org/possibledreams
.