COMMUNITY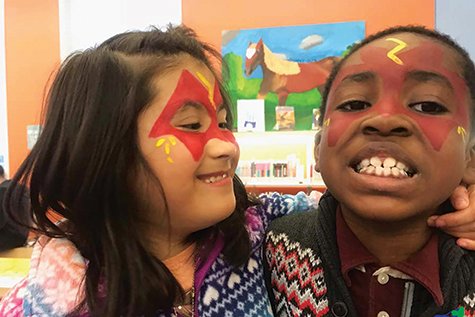 Meet the Island Autism Group

Making the Dream of the Island Autism Center a Reality
by Amelia Smith
When Kate DeVane's son Mark was in Project Headway fourteen years ago, she and fellow parent Marcy Bettencourt did fund raisers to help support the school. Island schools have good programs to help educate children and young people with autism, but their sons needed more, and the school system can only support them until they turn 22. Kate realized that they needed to extend their efforts beyond the schools. Island Autism Group became a registered non-profit and began organizing activities, after school programs, and summer programs.
"Autism is a huge job for parents and families – it has very hard-reaching effects," Kate says. The burden of caring for a family member with autism can strain parents' marriages and be difficult for siblings as well. One of the greatest challenges on the Island for everyone is finding housing, but it's especially difficult for people with more severe autism who need support. Any trip off-Island can feel like a long way to go, so having to put a family member in a group living situation off-Island can be hard. In 2020, the acquisition of the Child family farm on Lambert's Cove Road opened a new chapter for the Island Autism Group. Part of the property was bought by the Land Bank: there will be walking trails on those 10 acres. The remaining 7.5 acres will become a central resource center for Islanders with autism and a small working farm.
The farm will include staffed housing for 12-18 people, and will also be a place for day programs. The residents will need various levels of support. "Someone high functioning might be able to get up and collect eggs, join their peers for a morning meeting, then go off and work at some place like nearby Up-Island Cronig's," Kate says. "Someone less independent might meet with their job coach there before going to work." Those who need more support will be able to stay on the farm and work on projects like weaving, or making goat cheese. "We are not creating a closed-door community of any kind," Kate emphasizes. "The people who live there will come and go, we'll have a farm stand and after school programs."
For parents like Connie Berry, the group has been tremendously helpful over the years. "Our family is thrilled that the Island Autism Group has a home now," says Connie. "They've helped us secure technology for our son Dan and they've been advocates and friends to us. It's been a tremendous benefit as a parent to have this organization in our corner, and this entire community for that matter. Dan is supported and loved here. There's no other place like it, so knowing that there will be services and a place for him to be exactly who he is wonderful. We're thrilled."
Island Autism Center builds on models near and far, from Sweetwater Spectrum in California to the much-loved Chilmark Chocolates, where people with challenges worked alongside neurotypical peers.
Kate says that Mary Beth Grady and Allison Burger, the owners of Chilmark Chocolates, are her heroes. "That is kind of what we're looking to do. Chilmark Chocolates wasn't just a support system for people with autism. That wasn't just a business, it was part of the community. We hope that we will achieve is that same lovely balance of people working together and building that kind of relationship between typical people and people with autism."
"We're now looking at a support system that goes from birth to end of life," Kate says. When people are young, they learn to play, and discover what they like to do, but some of those things are hard for people with autism to learn. "We hope that we will have a model where play builds into job training, which builds in to leisure activities." Kate hopes that the people at the new center will be able to grow up to lead fulfilling lives, and that the organization will build a bridge, "so that everyone can go from having enjoyable friendships
as kids, grow into having wonderful lives as happy adults."
For up-to-date information and to support the Island Autism Group, visit:
islandautism.org