COMMUNITY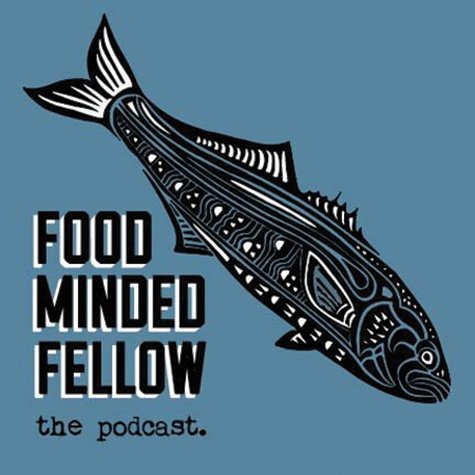 As Delicious As It Is Beautiful

Island Inspirations for the Food Minded Fellow Podcast
By Gavin Smith
Martha's Vineyard is a mecca for local, sustainable, creative, and innovative food initiatives. As a private chef on Martha's Vineyard for the last five years, I continue to be impressed and inspired by the gorgeous, thoughtful ingredients available to me each season. I have come to appreciate the Island for the delicious bounty its land and sea provide, grateful for its food as much as I am its natural beauty. Despite being only 100 square miles, the Island is home to a vast number of farms, fisheries and locally made, high quality offerings, including: sea salt, hot sauce, honey, chocolate, coffee, and many more.

As the years have passed I have formed real bonds with many farmers, and food producers here on the Island. I loved all of the island ingredients from the time I first used them, afterall they are all exceptional. But I have
gained a closer relationship to those ingredients as I have grown to understand what is behind them.

Our rich Island food history has long been documented, known and appreciated by many, but still not as broadly ubiquitous with Martha's Vineyard as I believe it should be.There are hundreds of Islanders with deep rooted histories in Island agriculture, and there are always new initiatives sprouting up.The history of island farming, forest management, and family legacy don't come written on a jar of sea salt or a bunch of vegetables, but they do exist. As a natural storyteller, avid podcast listener and someone who grew up listening to radio shows I realized what I needed to do–create a podcast completely devoted to sharing the stories of the Island's incredible food.

Enter the Food Minded Fellow Podcast, a podcast that revolves around the food ecosystem of Martha's Vineyard, told through the voices of the people behind it. Each episode I visit a farmer, cook, producer, or fisherman on
location, to get a bit of their story and what compels them to do what they do. From innovations in regenerative farming to school lunch, each of these custodians' of our food have their own captivating narrative. Through the Food Minded Fellow Podcast I set out to connect my listeners with the people who are working to provide a more responsible consumptive choice for our community and it's visitors.

We are an Island, and because of that, we support each other in a very special way. As a chef, I am extremely fortunate to live in a place where I have the opportunity to work with a vast variety of top notch local ingredients.

I invite you to listen to the Food Minded Fellow Podcast.The first season features farmers Lydia Fisher of the Garden Farm, Tucker Pforzheimer and Truman French of Martha's Vineyard Mycological, Matthew Dix Farm Director of Island Grown Initiative, Jenny Devivo cafeteria director at the Up Island Schools, Heidi Feldman of MV Seasalt and Down Island Farm, Jessica Miller Creamery Manager at Mermaid Farm, and Mallory Watts of Milkweed Farm,with more episodes coming as soon as I can responsibly record them.

If you would like to learn more about the podcast, and my private chef services, visit foodmindedfellow.com.The podcast is available on most podcast players including Apple Podcasts, Spotify, Google Play, Stitcher, iHeart, TuneIn, and many more. More episodes coming soon!