SCENE & SEEN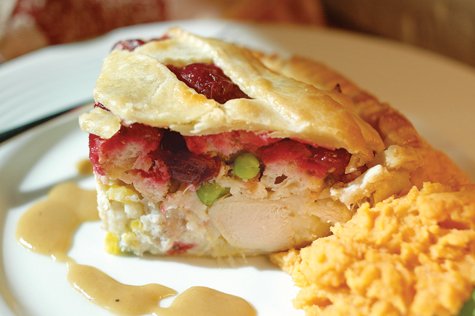 A Savory Pie to the Rescue

Dee Smith answers the "What's for Dinner" question
In 2008, Chef Dee launched A Savory Pie Company.™ Her savory pies are based on a center-of-the-plate entree as an easy, entertaining culinary item. Savory pies are filled with wholesome fresh ingredients like roasted chicken, eggplant parmigiana, beef bourguignon (inspired by Julie Child), roasted winter vegetable, quahog, seafood, mac & cheese and, what may be most mouth-watering of all, turkey dinner pie.

Baked, Sliced & Served, with a side of salad, soup, and a loaf of French bread this is a dinner gone easy. Savory Pies are created in reusable, logoed pie tins that can be used over and over again. A Savory Pie Company™ has begun a campaign for the fight against breast cancer by donating a nickel to the Martha's Vineyard Cancer Support Group for each pie tin that is returned to their facility. Not only does this become a recycling support program for the environment but supports the dream of finding a cure for breast cancer.

Savory Pies are available at Tea Lane Caterers Back Door • Cronig's Market, Vineyard Haven • The "Friday is Pie Day" pie truck at Eden Market & Garden Center or by calling 508-645-3663.