MADE ON ISLAND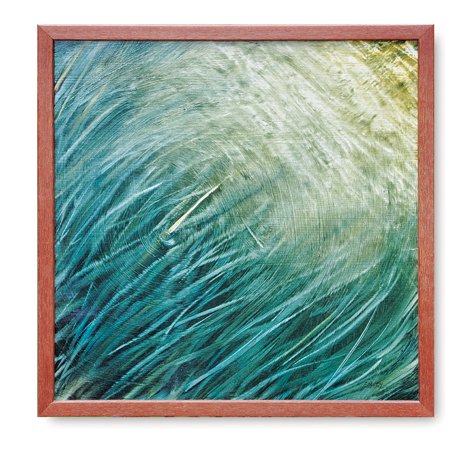 Memory and Mystery

The Many Moods of Artist Stephen Emery
Hailing from Portland Oregon, Island oil painter Stephen Emery has found a place to nurture his love for art. The Island provides a source of inspiration that Stephen uses to capture his extraordinary impressions of the Vineyard landscape.
"I don't do photographs, or paint on location, rather, I capture a visual 'feeling' about a landscape – not an actual landscape – and store that visual away in my mind." he says, "back in the studio, I try to transfer that feeling, or memory on canvas."
Stephen's evolution as a painter has been a gradual shift from painting "realistic" subject matter to a more impressionistic feel. "I had to adjust my technique by necessity" he says, "because I didn't have the time to paint detailed subject matter, I had to be faster and more gestural, a style I like better." He often paints over previous paintings as he finds it creates a "texture" with many happy results. Many of his paintings are on wood panels. He incorporates the rough and irregular surfaces of the wood to his advantage.
Stephen says he gravitates to the "dark and mysterious places on the Island," which intrigue him, which he enjoys bringing to life. Happily, his paintings do portray a mood or a memory allowing the viewer to identify and interpret that feeling in their own way. His "dream-like" images can easily appeal to anyone's curiosity.
Stephen savors his studio time and finds it a kind of relaxation therapy from his day job as a superintendant for a busy Island construction firm. He says the studio cures the stress of the typical pace and responsibilities inherent in his normal workday.
Owing to Stephen's friendly and likable personality, on more than one occasion, his construction clients have acquired his artwork. This past summer, a shop-owner, on a recently completed commercial renovation, invited him to hang his paintings for sale in her newly opened boutique and coffee shop.
"For now, I like how my art is evolving," he says, "I like the feedback I get from clients. It's fun to see where it takes me."
For more information or to visit Stephen's studio, contact:
stephen.emery.mv@gmail.com