TRENDS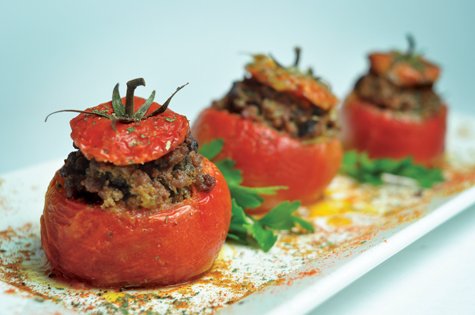 SEGHESIO

Zinfandel from Sonoma County, California
by Francois Gautier
For five generations, the Seghesio family has been growing Zinfandel. Italian immigrant Edoardo Seghesio planted his first Zinfandel vines in Sonoma County in 1895, making this year the 120th year of winemaking for them, led today by fourth-generation winemaker, Ted Seghesio.
It is very difficult to pick a Zinfandel from the Seghesio range because they all have their own unique, wonderful character, but I chose the Sonoma County Zinfandel for being a superb example of how good and elegant a Zinfandel can be. This wine shows a combination of richness and balance, with cherry, blueberry and prune aromas, leading to elegant notes of spices and cracked pepper, keeping an incredible freshness to the finish. A votre santé!
QUPÉ - Syrah, Central Coast, California
.
Plum and blackberry aromas, juicy and refreshing, with a foward fruit character.
Drink it: with roasted meat or spicy dishes
BROUILLY cuvée "Pollen", Beaujolais Region, Gamay,
Domaine R. PERROUD, France.
Blackberry, red and blackcurrant aromas. Silky texture, fresh with mineral notes on the finish.
A Perfect summer wine!
Drink it: as an aperitif, with cheese, or with roasted meat.
SAINT-Véran, South Burgundy Region, Chardonnay, Domaine de la CROUZE, France.
Citrus aroma, fresh and opulent, with accents of honey and fresh butter on the finish.
Drink it: with salmon, asparagus, goat cheese, or fish..
François GAUTIER 
started working in the French wine industry in 1994 as a sales person in a British wine warehouse. He opened his own wine shop "LE GOUT DES VIGNES" in Paris in 2003. Francois owned and ran the shop for 10 years, building a loyal clientele, discovering their specific tastes and introducing them to his own, further developing their wine knowledge base while sharing the love of the grape.
He now lives on the Vineyard, with his wife Jennifer and daughter Joséphine where he consults clients in demystifying the wine world and helping them cultivate the tasting skills required to appreciate fine wine. François is now offering group Wine Tours to France.
Wine Tours to Bordeaux Region and South of France (Provence, Languedoc, Roussillon). Also Available Private Tastings & Consultation. Check out his website: vineyardtovineyards.com. François can be reached at:
fgautier1973@gmail.com
.