SCENE & SEEN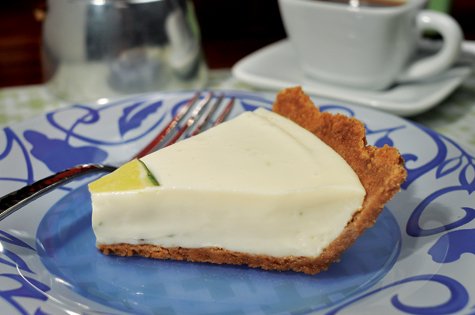 The Pie Chick
By Amelia Smith
Armed with her beloved grandmother's rolling pin and a yen for baking, Chrissy Kinsman launched Pie Chicks, her new made-from-scratch pie company, in May 2013. She sold her first pie on May 10 for Mother's Day and it's been non-stop ever since.

"I felt there was room for healthy competition in artisanal pies on the Island," this former massage therapist and F.A.R.M. Institute business manager and development director explains. Following her passion for pies, Chrissy turned to Indiegogo, a web-based crowd funding site, to help raise the capital she needed to get started. She
succeeded in bankrolling her venture – without the bank. Instead, friends staked her in exchange for future pies. "People were basically pre-buying them," she says.

Summer found her elbow deep in peaches, raspberries, apples, key limes and strawberries, working at a fever pitch along with fellow baker Sam Nathans, her nephew Kinsman Maynard and summer volunteer Rachel Mellicker. "I was shocked at the demand," she says. An accomplished pie maker since childhood, Chrissy also worked as a professional baker at Back Alley's and at the former Shiretown Inn. The secret to her newfound success: "Lots of butter," she confides. "No trans fat. And treat the ingredients gently."

Chrissy is busy getting ready for a big summer season with 2 new outlets: The Harborview Hotel restaurants and The Homeport in Menemsha. "Peach Raspberry is my bestseller followed by Key Lime and Triple Berry" she says. New pies include Apple Peach, Cherry, Lemon Cream and Blueberry Rhubarb. She tries to keep her offerings seasonal, so Apple Cranberry, Pumpkin and Chocolate Bourbon Pecan will return in the fall!

You can find Pie Chicks pies daily at Fiddlehead Farm, both Cronigs locations, Edgartown Meat & Fish, Black Sheep and at the West Tisbury Farmer's Market and on the menu at the Harborview and the Homeport. "I also sell cookies now, both regular and gluten-free at the MV Film Center year-round." Or you can order directly from Chrissy. This summer, she'll return to the West Tisbury Farmers Market at the Grange Hall. Visit www.piechicks.com or on Facebook, or call Chrissy to order at 774-563-8562.