TRENDS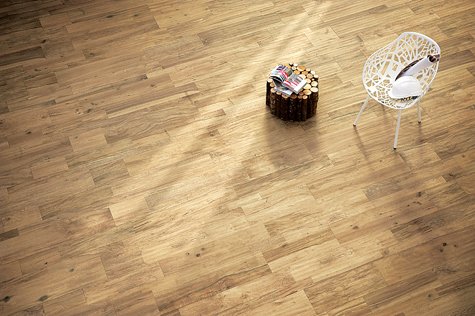 Today's Tile and More...

Martha's Vineyard Tile Company Unveils a Hot New Trend
Annie Bradshaw
Always looking for the latest tile trend is a goal we hold near and dear to our design hearts at Martha's Vineyard Tile Company. The hottest trend this season is Wood-like porcelain tile. The emotion of seeing Wood-like porcelain tile for the first time is like suddenly finding a surface of beautiful, natural, opaque, creaking tree trunks right before your eyes.

Just about every major tile manufacturer has a Wood-like line to offer. Wood-like tiles are porcelain planks in various lengths and widths which add to the genuine wood look even more so. Some Wood-like tiles have knots and some have a texture with everything in between to add to its more natural appearance. This product costs in the $9.00- $12.00 range per square foot. Although slightly more expensive than laminate and hardwood the advantages of using a Wood-like tile are abundant. These Wood-like tiles never ever need refinishing!

Wood-like tiles are extremely hard and rated for the highest levels of traffic. Not only are they easy to clean, but they perform incredibly well in areas where both laminate and hardwood traditionally struggle. Natural wood on bath floors has been frowned upon for years. Now you can use Wood-like tile on your bath floors and shower walls! Wood-like tile is an excellent solution to damp basements too. The porcelain material is both moisture and mildew proof. Imagine your lower level and bathrooms mildew and maintenance free!